National Assembly deputies ratified the Europe-Vietnam Free Trade Agreement (EVFTA) and the Europe-Vietnam Investment Protection Agreement (EVIPA) on Monday morning. Vietnam News Agency spoke to various officials about the EVFTA's implementation as well as opportunities and challenges facing Việt Nam on the way to better access to the European market.
Minister of Industry and Trade (MoIT) Trần Tuấn Anh
The EVFTA is an important new-generation free trade agreement, in which Việt Nam is a party. The conclusion of negotiations, signing and ratification of the agreement came thanks to the Party's and the State's great political efforts and determination as well as smooth and effective co-ordination among ministries and sectors from grassroots.
In the context that the COVID-19 pandemic has greatly affected the production and import-export situation of not only Việt Nam but worldwide, the ratification of the EVFTA is extremely important to accelerating the process of economic recovery and directing the strategic shift of production, supply and consumption chains towards sustainability and more equilibrium for Việt Nam and EU member states.
On the business side, especially for small- and medium-sized enterprises (SMEs), the EVFTA approval and supportive methods will improve the competitiveness of Vietnamese products and businesses, providing them market diversification opportunities and helping regain growth momentum after the disease outbreak.
To ensure the effective and full implementation of the agreement, the Government has assigned the MoIT to elaborate on the major orientation and main contents of the Government's Action Plan on the Implementation of EVFTA.
The MoIT has implemented five main task groups, in which propaganda, information dissemination and awareness-raising about opportunities and challenges of the agreement have been promoted.
The ministry in collaboration with the Việt Nam Association of Small and Medium Enterprises recently held a meeting to help SMEs take advantage of opportunities and effectively implement the EVFTA. In this conference, we created truly full awareness about the opportunities, challenges and requirements for the business community to renew itself and improve competitiveness.
The MoIT has also researched and assessed the opportunities to access the EU market and each member state in particular for industries and commodities Việt Nam has advantages in or potential. Since then, it set up specific, practical and effective strategies and solutions to help businesses, especially small, medium and micro enterprises, promote goods export and deeply participates in production networks, value chains, and regional and global supply chains.
The MoIT has opened in-depth training for local managers and the business community on the important contents of the agreement, ensuring they fully understood the agreement.
We have also implemented solutions to improve competitiveness and develop human resources with support programmes, including activities of the Supporting Industry Programmes, the National Programme on Trade Promotion and the National Brand Programme. We have provided trade information to promote Việt Nam's products and production and supply capacity, paving the way for Vietnamese enterprises to join the EU's supply chain.
We have never had such a proactive, thorough and methodical preparation for the implementation of an FTA agreement like this. The Government has an overall Action Plan, and the MoIT has a detailed plan to organise continuous and regular implementation.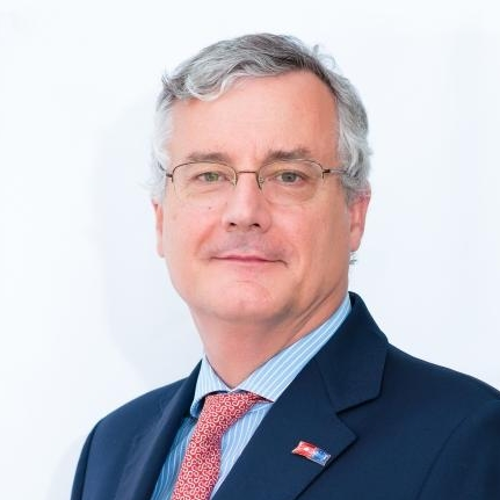 EuroCham Chairman Nicolas Audier
EuroCham welcomes the positive vote on the EVFTA and EVIPA in the National Assembly. The EVFTA will enter into force soon, while the EVIPA will be implemented later, following ratification in each individual EU member state. This historic milestone signals the start of a new relationship with the EU. This agreement represents a vote of confidence in Việt Nam, as it is just the second ASEAN nation to sign an FTA with the EU.
It will usher in an era of increased trade and investment, and begin the process of phasing out almost 99 per cent of tariff lines and barriers to trade over the next decade. It will also open up new markets to European investment and innovation, and promote sustainable development in Việt Nam.
The EVFTA is now more important than ever, as trade wars and a global pandemic disrupt normal business operations on an unprecedented scale. Free, fair and rules-based trade is the best roadmap to economic growth, and Việt Nam will now have privileged access to an EU consumer market of around 500 million people who will be keen to do business with and invest in a strong, secure, and prosperous nation at the heart of Asia.
Ever since negotiations for the EVFTA first began, EuroCham has been one of its strongest advocates. This agreement represents a true 'win-win' not just for European and Vietnamese enterprises; but also for citizens on both sides.
Now, the next step is to ensure a smooth and effective implementation. EuroCham, its 17 sector committees and 1,000 members look forward to working hand-in-hand with Việt Nam to ensure that all sides can unlock the full potential of the EVFTA now and in the future.
Phạm Bình An, Director of Ho Chi Minh City Center of International Integration Support
Different from other free trade agreements, the EVFTA is a bilateral trade agreement between Việt Nam, a relatively small and developing economy with the EU, a union of 27 countries with a long development history. Therefore, Việt Nam is also given certain incentives such as the EU committed to cutting tariffs more deeply and faster to enable Vietnamese goods to reach deeper into this market. However, at the same time, it also requires Việt Nam to reform institutions, create conditions and ensure benefits for EU investors to do business in the country.
Việt Nam has commitments from the EU for the deepest tariff cuts with more than 86 per cent of tariff lines immediately. After seven years, 99.7 per cent of tariff lines will be eliminated. Then, tariff barriers will be gone but it does not mean Vietnamese goods are free to enter the EU because non-tariff barriers are challenges for Vietnamese businesses and products.
To be exported to EU, Vietnamese products must meet the criteria of intra-regional origin, meaning raw materials and products must originate from Việt Nam, the EU or other countries which already have free trade agreements with EU.
Most of the raw materials for Việt Nam's production and export to EU are imported from China and other countries in Southeast Asia.
EU consumers also require goods to meet the values ​​of sustainable development, social responsibility, environmental friendliness, and even animal welfare factors.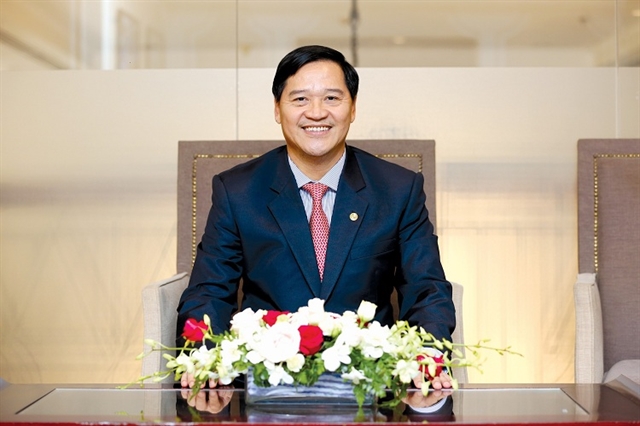 Chu Tiến Dũng, Chairman of Business Association of HCM City
The EVFTA will open up great opportunities for industries such as agricultural products, food processing, furniture, textiles and garment and footwear of Việt Nam to improve competitiveness and access more deeply to hold a bigger market share in the EU market.
Meanwhile, the EVIPA will be a driving force for EU businesses and investors to promote co-operation and investment in Việt Nam. Besides capital raising, Vietnamese businesses can absorb new technologies, equipment and high-quality machines.
However, the EU is one of the markets with the most demanding quality of goods and technical standards in the world. To take advantage of tariff preferences, industries and businesses must meet rules of origin, so it is necessary to quickly find the appropriate supply of raw materials.
For activities to attract investment, Vietnamese enterprises must upgrade their capacities adequately, paying special attention to information transparency and balancing mutual benefits.
HCM City cannot compete with other provinces in attracting investment in production factory projects due to limited public land funds, but it is a centre for connecting trade, developing and providing high-quality finance, technologies and human resources services for trade and investment co-operation between Việt Nam and EU. — VNS
Source: https://vietnamnews.vn/