HÀ NỘI — Việt Nam's diary producer Vinamilk is officially allowed to export its milk products to the Eurasian Economic Union (EAEU) under the supervision of the union's customs agency.
The information was released on Monday by Russian Federal Service for Veterinary and Phytosanitary Supervision, which is under the authorisation of the EAEU member countries.
Vinamilk is also the first dairy company in Việt Nam to have successfully registered on the list of organisations and individuals that are allowed to export milk to the EAEU region.
EAEU is a common market of five countries including Russia, Belarus, Armenia, Kazakhstan and Kyrgyzstan, and an economic region with good growth. With a gross domestic product (GDP) of US$1.9 trillion and a population of 183 million (in 2018), the EAEU alliance, though newly established in 2015, is an area with great development potential.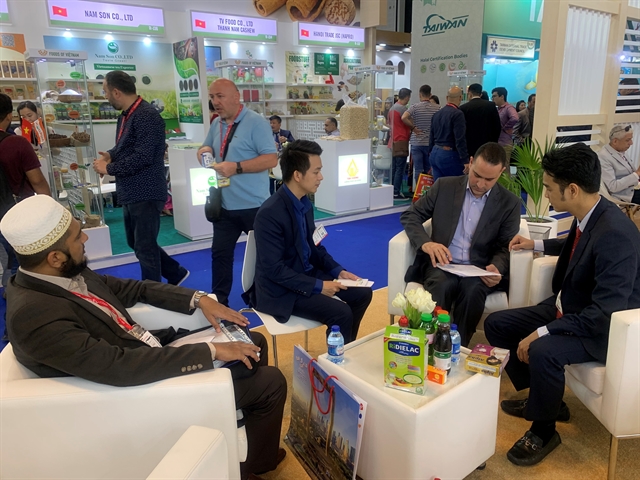 With the active guidance of the Ministry of Agriculture and Rural Development's Department of Animal Health and thoughtful preparation and great production potential of Vinamilk, which owns 13 modern factories and 12 high-tech cow farms, the company has passed examinations meeting rigorous standards of the EAEU member countries to become the first dairy enterprise in Việt Nam to export its products to this region.
Vinamilk said it had the first accession to consumers in Russia and Kazakhstan many years ago, introducing soft drinks made of tropical fruits, which are Vinamilk's strengths. This was also an important marketing step to learn local consumer tastes.
The EAEU market is considered to be in great demand for commodities, which are Việt Nam's strengths, including agricultural products.
Moreover, the free trade agreement between Việt Nam and EAEU, which came into effect in late 2016, has opened up great trade opportunities between countries.
According to statistics, the import-export turnover between Việt Nam and EAEU reached $4.9 billion and about $5 billion in 2018 and 2019, respectively, in which Russia accounted for the largest proportion with more than 90 per cent.
The permission of milk export to EAEU is not only meaningful to Vinamilk but also to Việt Nam's dairy industry, marking the door opening to Vietnamese milk entering such a new potential market.
Mai Hoai Anh, Executive Director of Vinamilk International Business Section, said Russia and EAEU countries are countries with long-term and highly developed dairy industries, so along with opportunities, there are still many challenges facing Vinamilk that need the right strategy to exploit the market effectively.
Vinamilk has more than 20 years of experience of export to 53 countries and territories.
"In many markets, dairy products are always competitive products, so, there will be many difficulties at first but we always make careful preparation with appropriate outreach strategies before having access to the EAEU market," Anh said.
In 2019, Vinamilk's direct export revenue reached VNĐ5.2 trillion, marking a growth rate of 14.8 per cent year-on-year, contributing to total revenue of VNĐ 56.3 trillion.
In the first quarter of this year, overcoming common difficulties caused by the COVID-19 pandemic, Vinamilk's export segment recorded net revenue of VNĐ1.1 trillion, up 7.5 per cent year-on-year, contributing the total revenue of VNĐ14.2 trillion.
This impressive result was made thanks to the fact that Vinamilk constantly develops export opportunities from potential markets. Early this year, Vinamilk signed a $20 million milk export contract with Middle East. Then, in terms of social distancing due to the COVID-19 pandemic, the company successfully exported the first batch of condensed milk to China and many other countries.
Vinamilk's seed milk and milk tea products have been recently introduced in South Korea through major e-commerce websites.
With an effective business strategy and great resilience in the first months of 2020, amidst the domestic economy as well as the world affected by the COVID-19 pandemic, Vinamilk was listed by Forbes Vietnam in the Top 50 Vietnam's best listed companies 2020 for the 8th consecutive year.
The company is currently the only Vietnamese company in the Top 50 largest dairy companies in the world in terms of revenue and is very close to the Top 30, which is a strategic goal set out. — VNS
Source: https://vietnamnews.vn/